---
International Yoga Day - 2022
---
Eye Donation Day
---
Blood Donation Day
---
Azadi ka amrit mahotsav
---
Subhas Chandra Bose Jayanti
---
Swami Vivekanand Jayanti (Youth Day)
---
Farmers Day
Universal Human Rights Day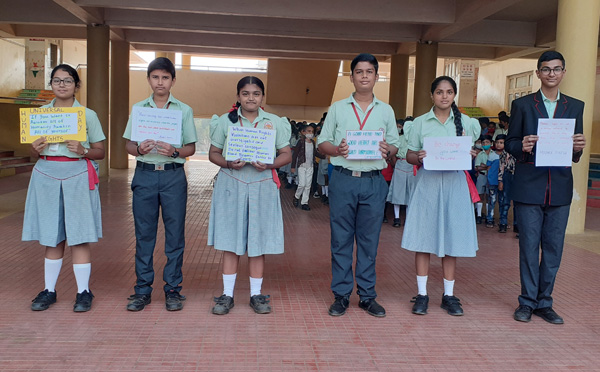 Guru Nanak Jayanti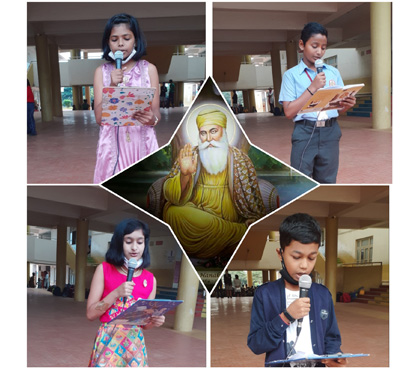 Events 2021
Events 2021
75th Independence Day
Investiture Ceremony
Ugadi Celebration
Ambedkar Jayanti 2021-22
All faith prayer - 2nd October
Environment Day
Maha Shivaratri Celebration
On the occasion of Maha Shivaratri, students of Std I of KLE Mahadevappanna Munavalli School, Gokak celebrated Shivaratri portraying Lord Shiva and Parvati with a pooja and all the traditional rituals . The tiny tots sang and danced and spoke about the festival.
Grand Parents Day
Grand parents Day was organised in KLE Mahadevappanna Munavalli School, Gokak on 14th Feb 2020. Grand parents of all students were invited and entertainment program was organised in which grand parents participated actively. They enjoyed displaying their talents and were thankful for being able to interact with others of their age group.
Music Recital
An instrumental music recital to showcase the talents of students from std I to Std IX was held on 9th February 2020 at our school (KLE Mahadevappanna Munavalli School, Gokak). Parents were allotted time to personally enjoy their children recital. The students were professionally trained by Furtados School of Music (FSM) teachers. This is a new initiative of KLE Scociety English Medium Schools and our school was the first among all schools to conduct the recital.
Colour Week Day
Annual Gathering - "Fantasia"
Computer Security Day
Parents Sports Day
Indian Institution Day
Kanakadas Jayanti
Kle Foundation Day
Karnataka Rajyotsava Celebration
National Unity Day
National Integrity Day
Career Counseling Of Std IX
Dussera Celebration
World Smile Day
Engineers Day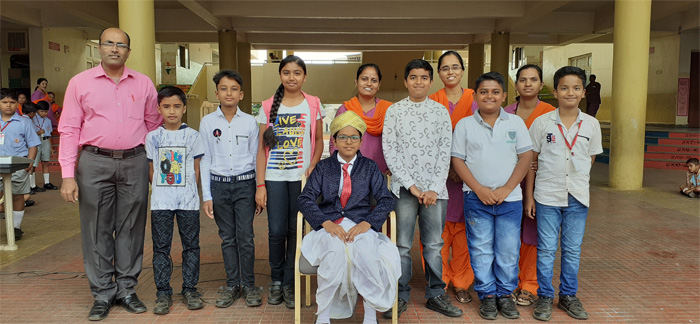 National Sports Day
Bal Gangadhar Tilak Jayanti
Inaugration Of Rainwater Harvesting
Gurupoornima 2019-20
Investiture Ceremony 2019-20
Doctor's Day Celebration
YOGA DAY
Blood Donation Day

World Environment Day celebrated with Forest department and JCI NGO in presence of RFO- Mr Vannur and Muncipality Senior Health Inspector- J C Tambode, Environmental Engineer - M H Gajakosh
Ramzan Celebration
UGADI CELEBRATIONS

Krishna Janmashthami Celebration 2018-19
Rakshabandhan Celebration
Mother Theresa Day
Naag Panchami Celebration
Makar Sankranti Celebration 2018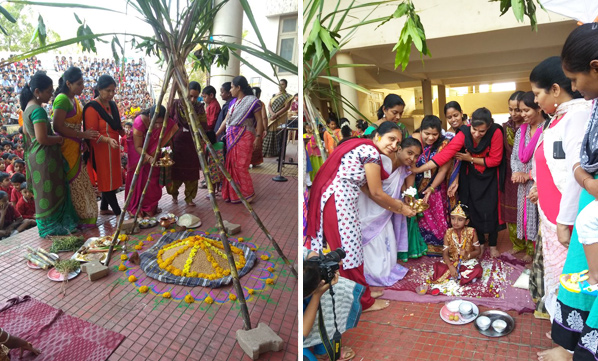 Events 2017-18
Ramzan Celebration 2017-18
Siddeshwar Swamiji Visit
Investiture Ceremony 2017-18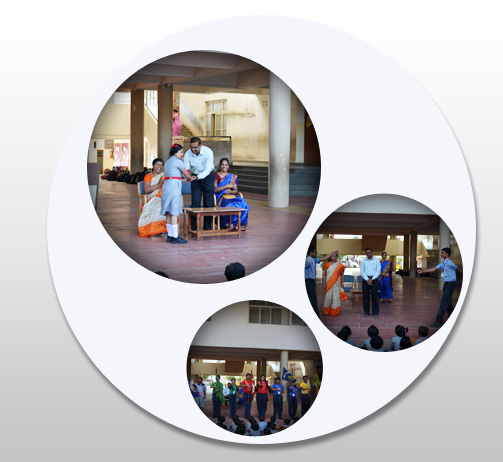 International Yoga Day 2017-18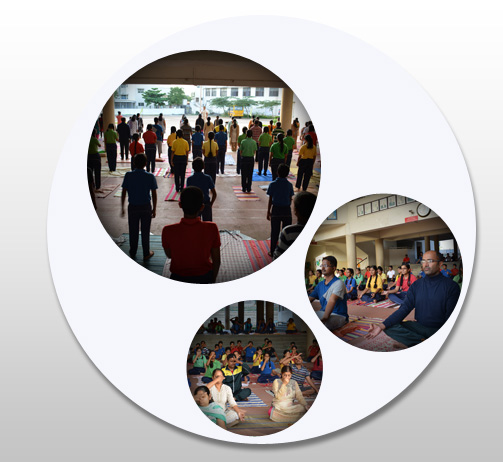 Kids Enjoying Pehli Barish of the Year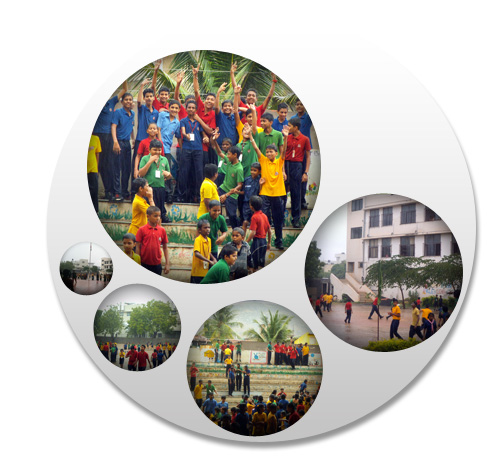 Students Council E- Election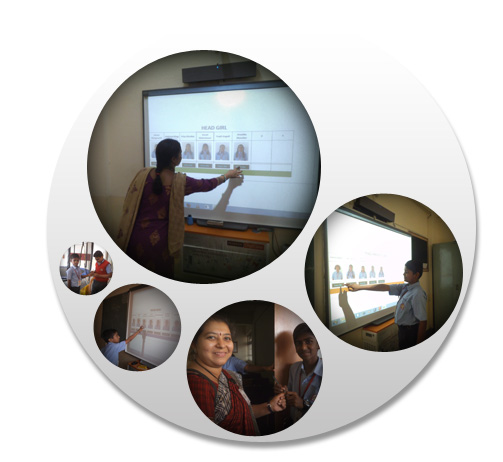 Blood Donation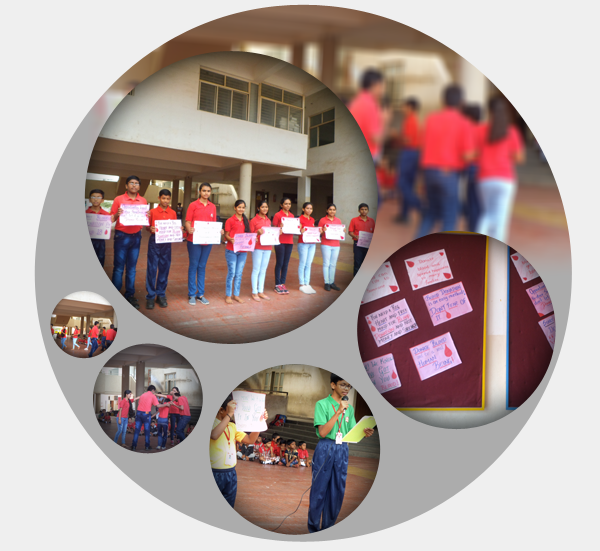 World Environment Day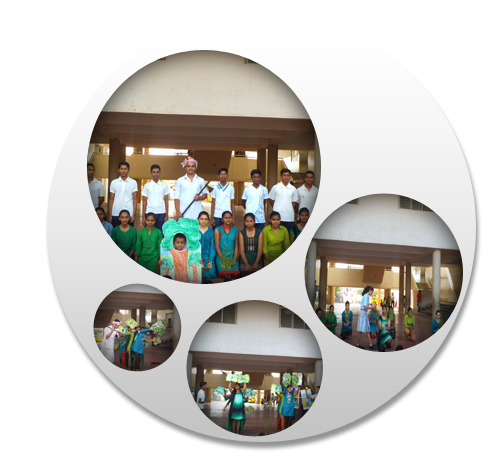 Mahashivarartri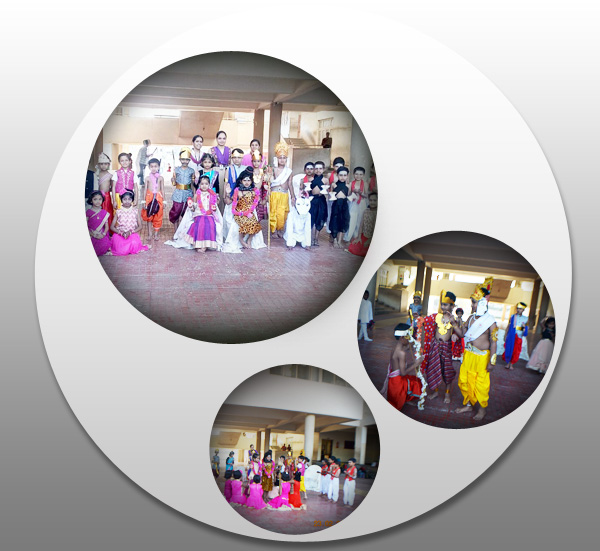 Annual Gathering
Lingraj jayanti and Vivekananda jayanti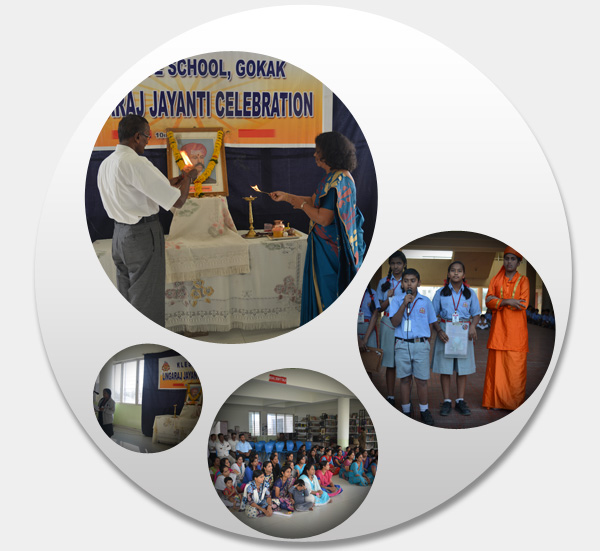 Karnataka Rajyotsava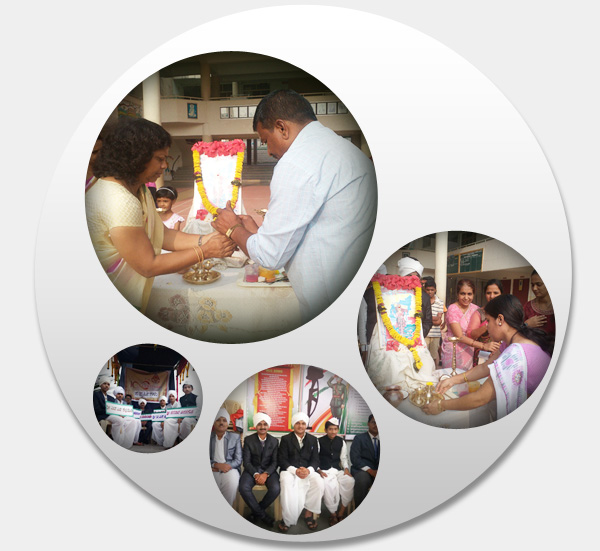 Dussera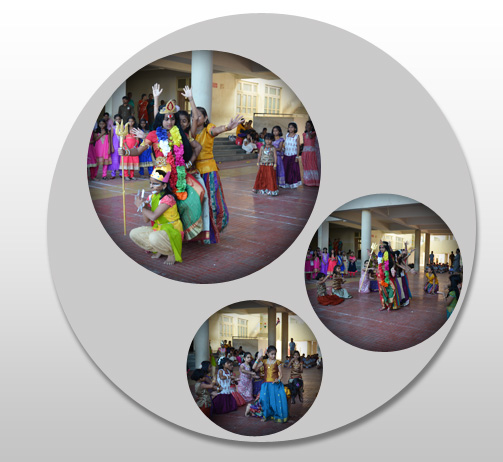 World Smile Day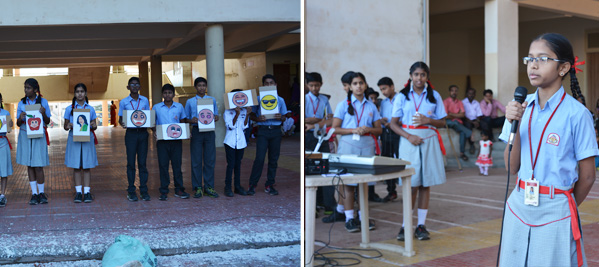 Gandhi Jayanti celebration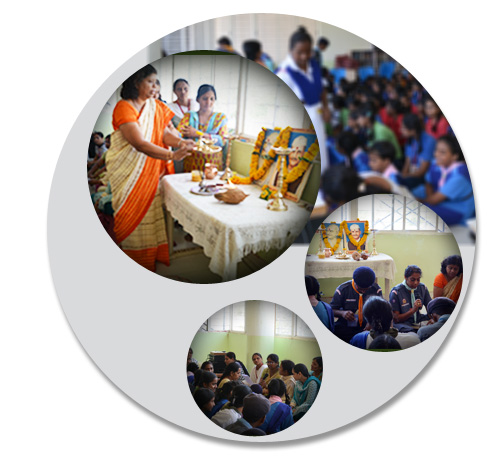 Workshops for mothers of adolescent children are conducted and parents are counselled about correct up-bringing of children.
Orientation programs for girl students are conducted every year for girls from Std V onwards regarding adolescent issues.
Career Counseling is conducted for students of Std IX and X with aptitude tests and information regarding different career options.
Grandparents Day is conducted on Feb 14th every year, where in the stage is given to grandparents to perform. Instead of the lopsided version of Valentine's Day of the west, we believe that it is our grandparents who need to be honoured on this special day.
Talent show for parents is held in which parents perform brilliantly. From demonstration of a craft to signing to dance, they exhibit their talent freely.
Talent show for staff members. All staff members participate and perform and this helps as to unravel hidden talents among us .
Investiture ceremony is held after the new student council is elected every year. Election is held just like our democratic elections, with nominations, campaigning, secret ballot, voter identifications etc.,
Teachers Day : Std X students step into teachers shoes and give the teachers a holiday. They also have an entertainment program for teachers with games and competitions.
Rajyostava, Independence Day, Republic Day: are celebrated with formal ceremonies both in the school as well as on the municipal ground, with all other local schools. Our school band and march past groups are one of the best in the town.
Rallies : Our students regularly participate in the blood donation promotion rallies held by Rotary Club of Gokak. Students also participate in the eye and body donation programmes of Lions Club of Gokak Scouts and Guides volunteer in the Pulse Polio programme of Rotary club. Road safety and traffic rules awareness programmes are also part of our student activities.
Suvarna Bindu programme: Our school is the centre for administration of Suvarna Bindu Ayurvedic drops for infants, conducted by KLE College of Ayurveda Belgaum.
Lingaraj Jayanti is celebrated solemnly by all our local institutions in our premises, on 10th January every year.
KLE Foundation Day is celebrated in a grand way in our premises, along with all our local institutions, on 13th November every year .
Children's Day is usually celebrated by organizing school picnics on that day.
Religious festivals are all celebrated in traditional manner with joyous participation by students and teachers.
ANNUAL SPORTS DAY is celebrated with housewise drill displays, march past, Taekwondo and gymnastic displays Sports for parents are also held.
Annual Day: is spread over four days since all students of the school participate. The days are a cultural extravaganza and are always well attended and appreciated. Prize distribution, Science Exhibition, Maths Exhibition and Art Exhibition as well as staff and Parent Talent shows are held during this week of festivities.
Symphony is the coming together of all KLE schools for Republic Day celebration and cultural meet held at Belgaum.
Farewell to our Std X students is organized by the Std IX students in which the outgoing batch is given a very heart touching goodbye. Fun and games are interspersed with emotional speeches.
Workshops for teaching staff are held by IFD Belgaum on a regular basis. CCE and other workshops held by N.K Sahodaya, Asset, Karadi Path, Educomp, Oxford and Saraswati Publications are attended by our teachers.
Summer camps are held annually- sports camps as well as integrated activity camps, to benefit our students.