Hub of Learning - Interschool Quiz competition held at The Forbes Academy
Juniors - 3rd place Apeksha Mathad and Vrujesh Benchannardi
Seniors - 2nd place Mayur Haller and Nikhil Zawar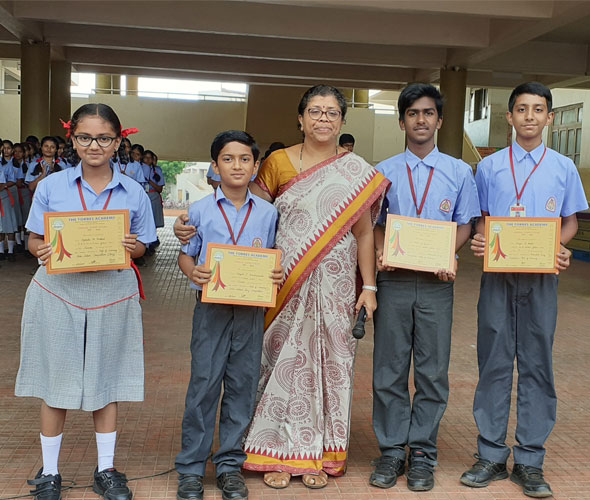 Prize distribution by Rachana Sagar for students scoring 100 out of 100 marks 1) Abhilash Ningannavar - Maths
2) Anushka Masurkar - English and Hindi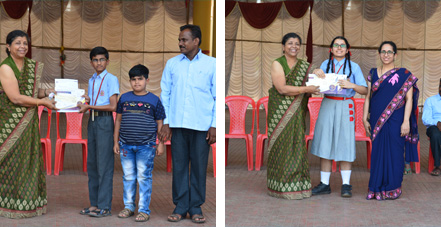 Venugrama NKS Athletic Meet 2017 at KLE Saundatti School Shortput Winners U-17 girls and boys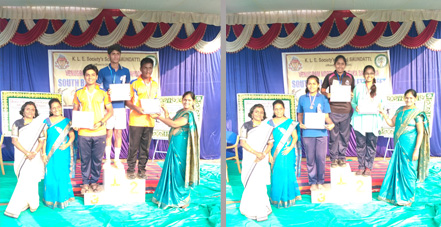 Venugram NKS Athletic Meet 2017 at Saundatti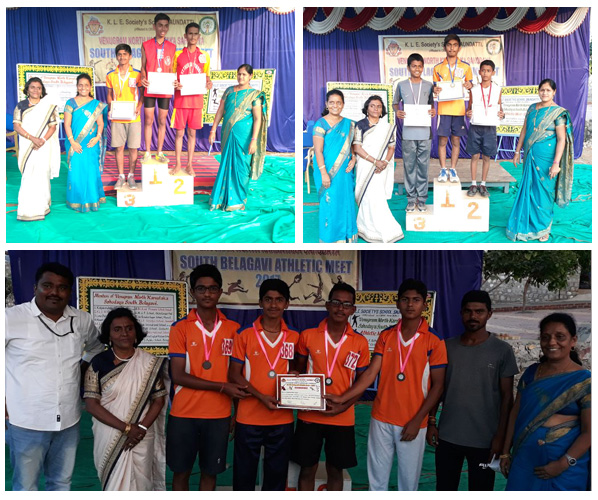 Our Handball team won Gold- conducted by CBSE at National levels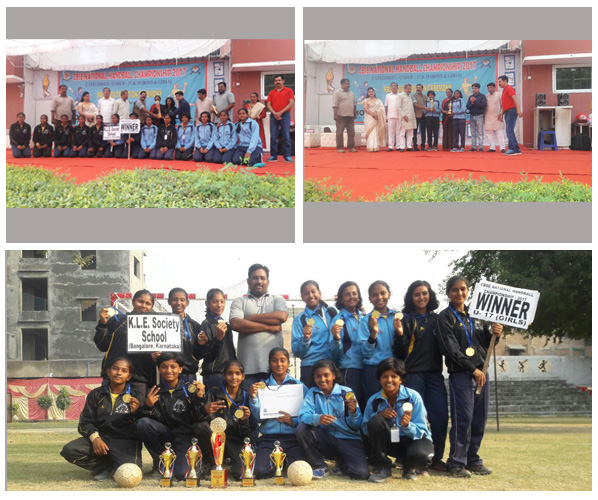 Forest department art competition- both won 2nd prize

South zone Handball Tournament under -17 Girls Gold Winner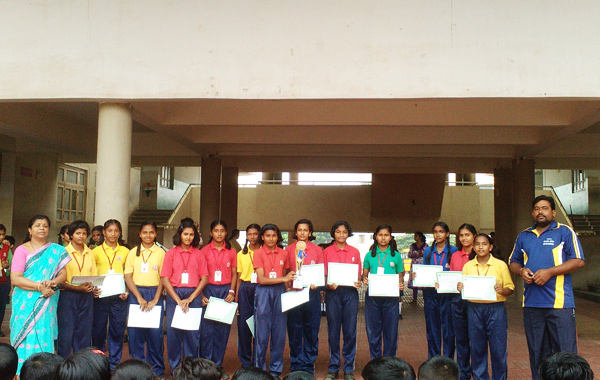 Bulbul students secured Komal Pankh Certificates

Karnataka Secondary Education Examination Board Drawing Grade Higher Examination.Students passed the exam with Distinction and First Class.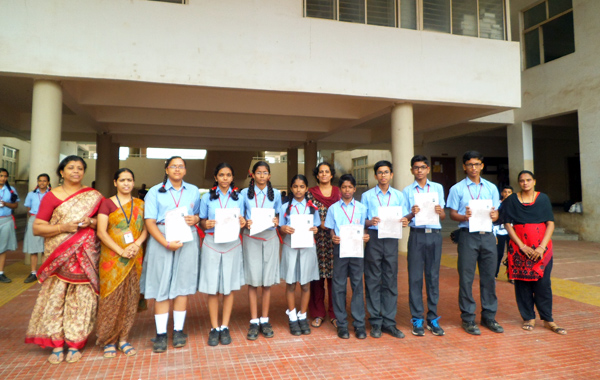 KARNATAKA STATE OLYMPIC GAMES 2017 held at Hubli and Dharwad 3rd to 10th February 2017.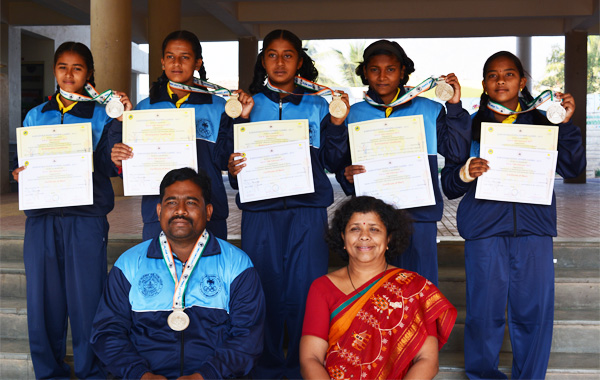 Theses were SILVER Medalist in Handball (Women) Representing Belagavi Di
Table Tennis Open Tournament in Ugar Gymkhana (Vihar) February 2017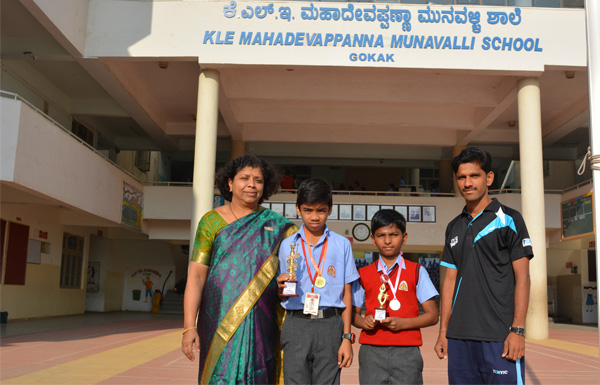 U-16 Boys Sumit Kotbagi - First Place (left)U-16 Boys Shivanand Angadi - Second Place (right),With Principal and Coach - Sunil Muguti (Tenvic)
Folk dance competition

Smile Foundation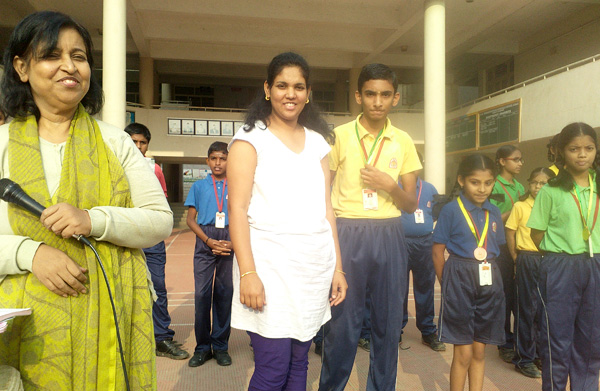 Postal department essay writing competition- juniors bagged 2 & 3 prize & seniors 1,2,3 prize bagged by our school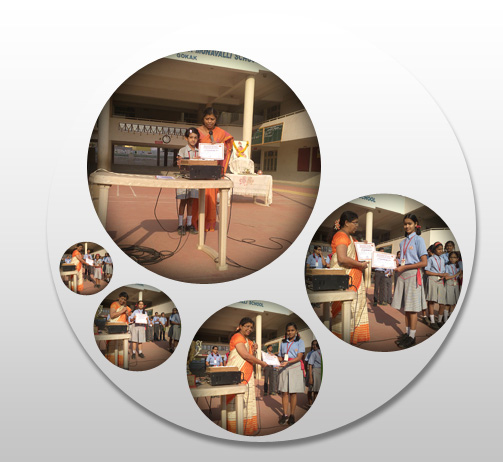 Bagged 1st place in Tenvic Basket ball under 16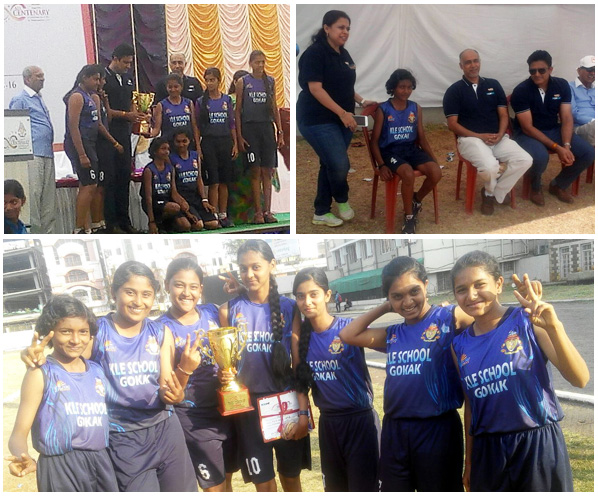 Scouts & Guides - Rashtrapati award winners felicitated in the school assembly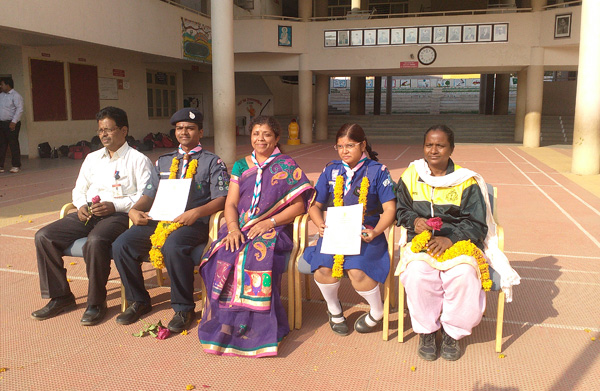 Tenvic hub basketball competition under 16 (Girls - 1st. Prize and Boys -2nd Prize)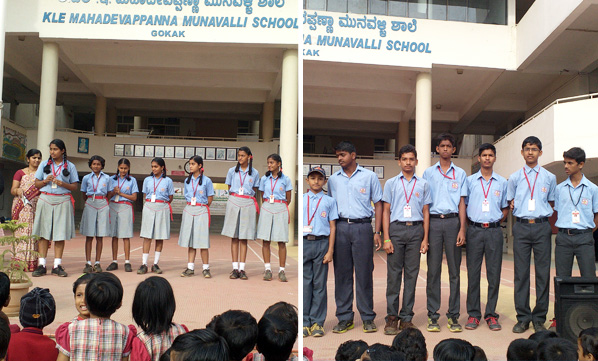 Girls Handball Team under 14 - facilitated for winning GOLD at Nationals in Gaziyabad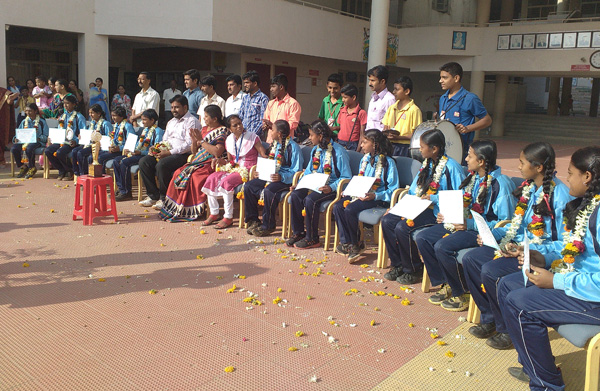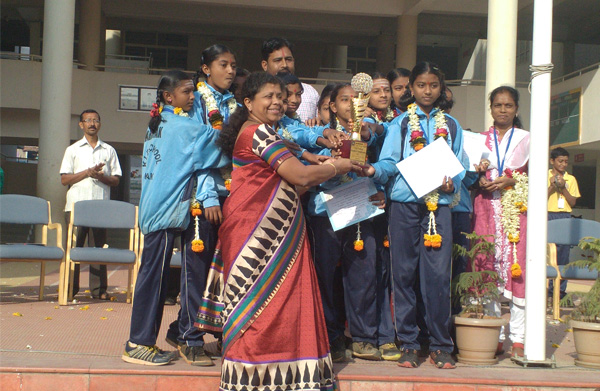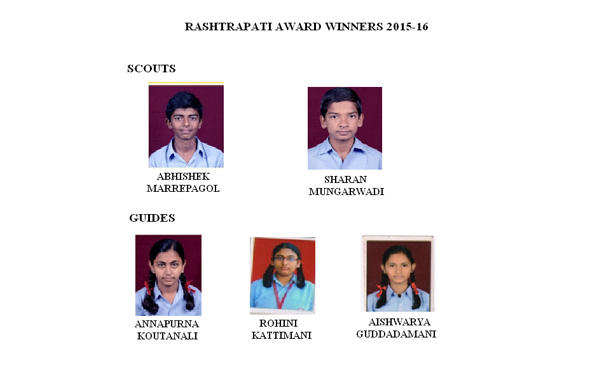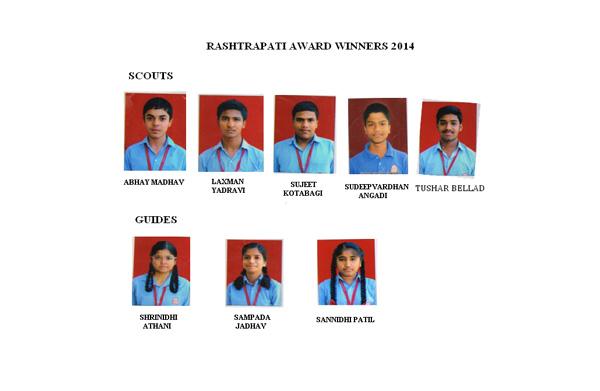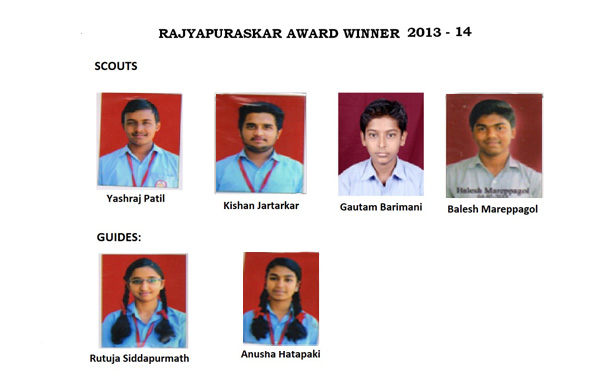 Girls handball team win GOLD at National Level handball tournament in Gaziyabad, Delhi under 14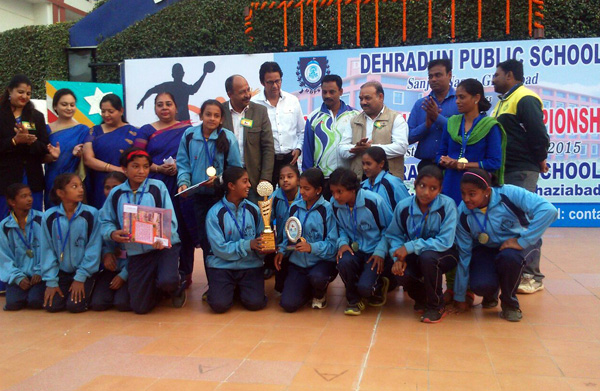 Rutvika Kolagi - Best player in handball tournament in gaziabad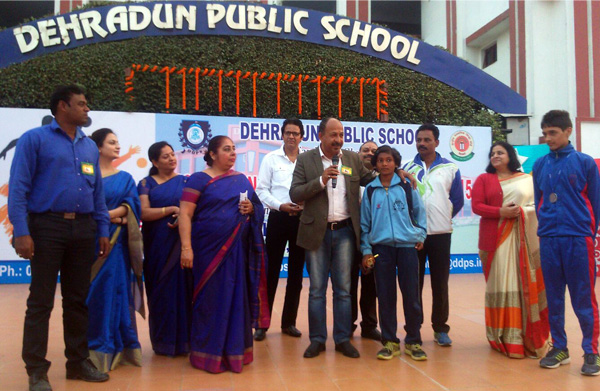 Handball Girls team felicitated by Board of Management, KLE Society,Belgaum
Handball Girls Team- National winner 2014
Handball team-Boys& Girls National winner 2014, felicitated by Shri J.M.Munavalli. Director, Board of Management K.L.E Society Belgaum.
Our LKG student Atreya Patil, was falicited as 'Super kid' at Bengalore. He is able to answer any question, showing memory power and intelligence beyond his age expectation.